The Local Business You Love Contest
At F&M Bank, we put community first. In fact – it's one of our organization's core values. We are dedicated to making the communities we serve better and believe every local business, large and small, deserves success and stability. That is why this summer we are giving away $10,000 to the winner of the "Local Business You Love" Contest!
Earlier this summer, you nominated the local businesses you love and shared why they deserve $10,000. You also voted for our Top Ten to help us determine a winner. Now, the votes are being counted and on August 28th, our winner will be publicly announced. Be sure to check back in to see if your favorite won the $10,000 prize!
Rhodes Seafood
Rhodes Seafood – Timberville, VA 
Owner: Will Rhodes
Tell us about your business:
My name is Will Rhodes, from Rhodes Seafood – a small family owned and operated retail shop that has been open since 2008. I lived near the Chesapeake Bay most of my life, but my family roots are from the Shenandoah Valley. My family and I have been blessed to call this our home for the last 10+ years. I've worked with seafood for more than 25 years. It is my goal at Rhodes Seafood to provide the best quality seafood at affordable prices while giving the best customer service possible. There are over 60 items on inventory, but the most popular item is our spiced shrimp with homemade cocktail sauce. I'm happy to steam many other items, such as crab legs and lobster, at no extra charge to the customer. I carry seasonal items such as crabs and oysters from the Chesapeake Bay and happily source whatever my customers are looking for, receiving food deliveries 3 to 4 times a week. I love to work with seafood, but the best part of my job is my customers and the supportive community around me. I am so thankful to be here and am looking forward to better serving you all!
What would you do with $10,000?
With $10,000, there are so many possibilities for improvement and expansion at Rhodes Seafood! For practical reasons, I have kept the business simple, but there is much room for growth. I would love to be able to serve more customers more efficiently and also continue to be an asset to the community. The list could be endless but here are a few of my top priorities: expand the kitchen, new and extra steamers and equipment in the kitchen, new ventilation system for the kitchen, new signage for building and street, landscaping and sprucing up the building, advertising and website, look into heating/cooling system, and any extra would go towards bills. Thank you F&M for this opportunity and thank you customers and community for your vote! My family and I appreciate you!
Overlook Farms and Produce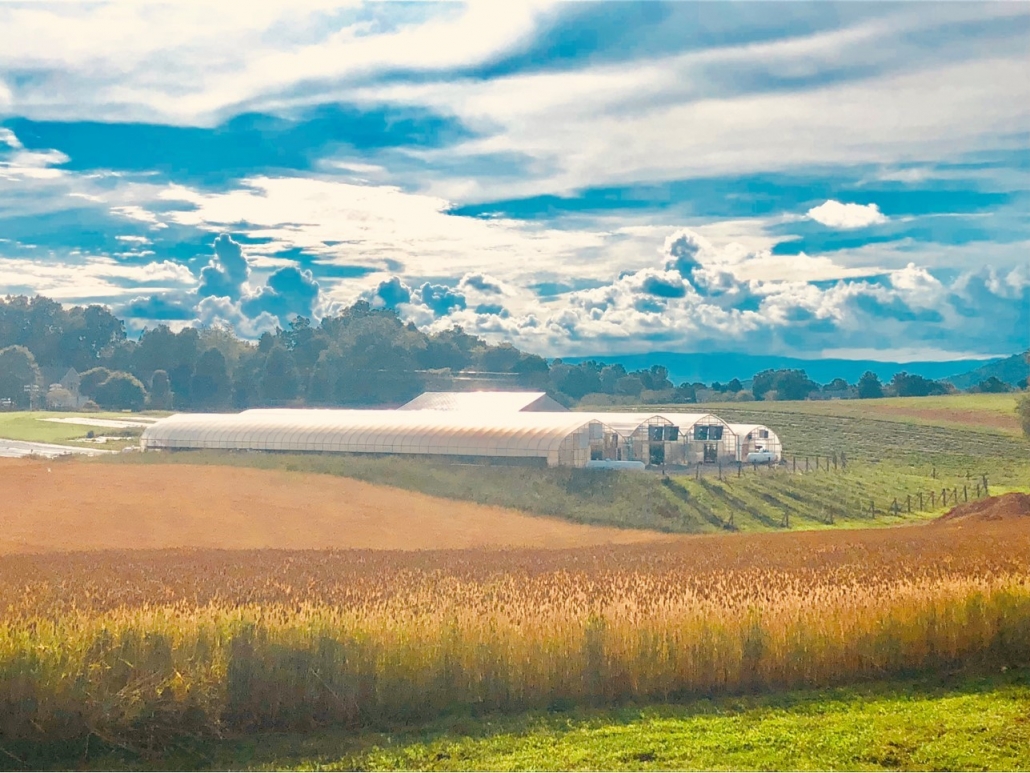 Overlook Farms and Produce – Mt. Crawford, VA
Owners: Joe and Janice Ulmer
Tell us about your business:
Overlook Produce is a local farm with greenhouses, pick-your-own, and an open air farm market. Here on the farm we grow spring and fall flowers and over 60 varieties of produce and pumpkins. Our market is open mid April through October.
What would you do with $10,000?
With $10,000 we would expand our retail area to supply our customers with a larger variety of quality produce, seafood, meats and more. We also would look to expand our pick-your-own strawberry patch. We are continually seeking ways to make improvements to better our customers' experience and needs.
The Village Arts Center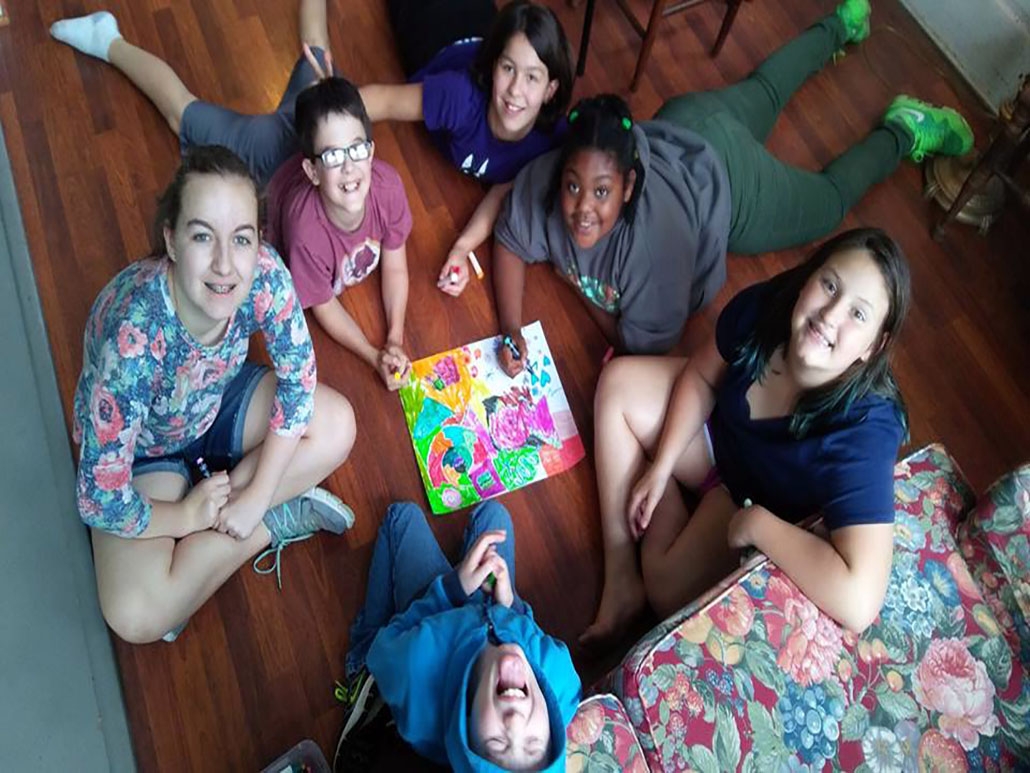 The Village Arts Center – Broadway, VA
Owner: Dawn Murray
Tell us about your business:
"Make happy memories and memorable art" is our slogan. We are a "FUN ARTS" center where everyone is welcome to try new things, make new friends, explore their creative side, and share their talents with our community. The VAC is a gathering space for family-friendly events and small parties or meetings. Cultivating connections within our community, we offer creative activities and events for children, adults and families. We welcome children and adults with special needs, and we incorporate developmentally appropriate learning objectives in all of our lesson plans. We strive to assist our community by volunteering and working with local schools, community organizations and events. We facilitate field trips and on-site activities for public, private and home school groups. We provide training workshops for teachers, parents and childcare providers. From toddlers and preschoolers to senior citizens, the Village Arts Center strives to provide a nurturing, comfortable space to gather, create and connect.
What would you do with $10,000?
Owning a small business in a small community is challenging. We are grateful to have been open for our first three years and are hopeful that we'll be able to continue our mission for a long time. Winning this contest would provide the ability to keep our doors open so that we can continue to offer opportunities for joy, connection, art, creativity and community development. It is our mission to provide affordable, accessible, creative activities that encourage joy and connection to the members of community. If we were to win this contest, we would have an opportunity to provide more scholarships for children and adults in our community.
Blue Ribbon Nursery & Landscaping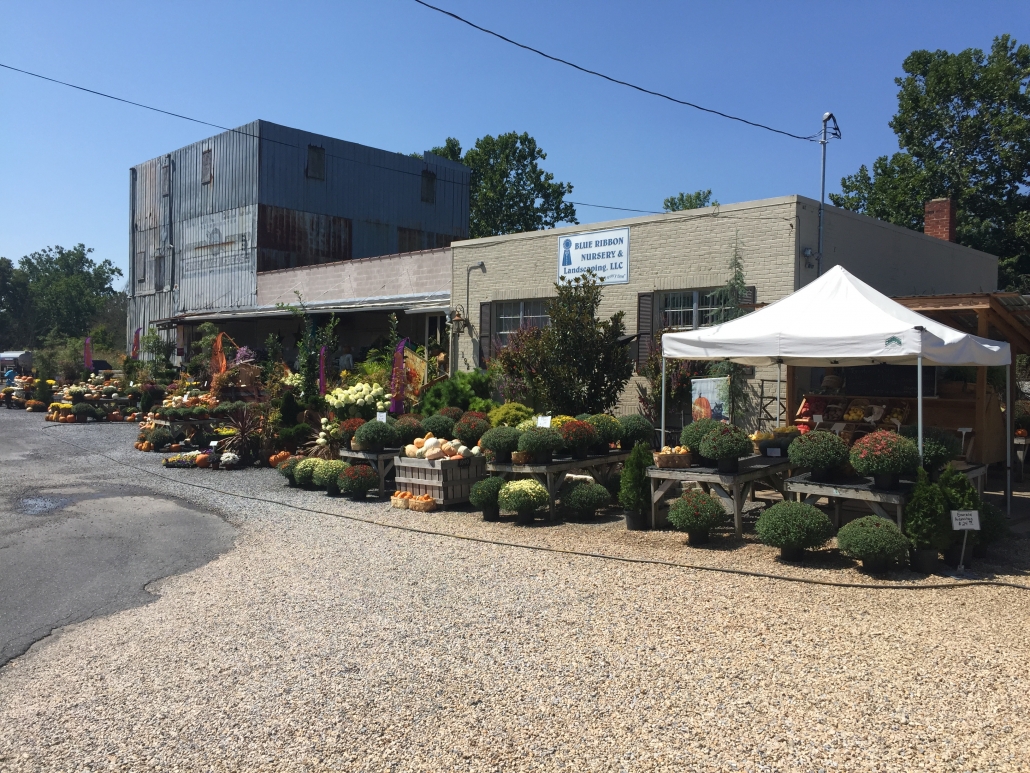 Blue Ribbon Nursery & Landscaping – Broadway, VA
Owners: Chad Comer and Josh Shifflett
Tell us about your business: 
Blue Ribbon Nursery & Landscaping is a very unique type of business. We are essentially two businesses in one. Our retail garden center is packed full of beautiful home and garden decor, as well as trees, shrubs and flowers that you can purchase and plant yourself. Now, here is where we are different! We also offer landscaping services and have been voted "Best of Virginia" by Virginia Living Magazine two years in a row. So, if you are good at picking out trees, but not so good at planting them or maintaining your flower beds, we can help you with that too.
What would you do with $10,000?
Winning the money would allow us to continue to support our local nonprofits and area schools. Also, there are some long needed repairs and improvements to our property here in Broadway that we have been putting off for a while. We could invest the money in that, as well.
Smiley's Ice Cream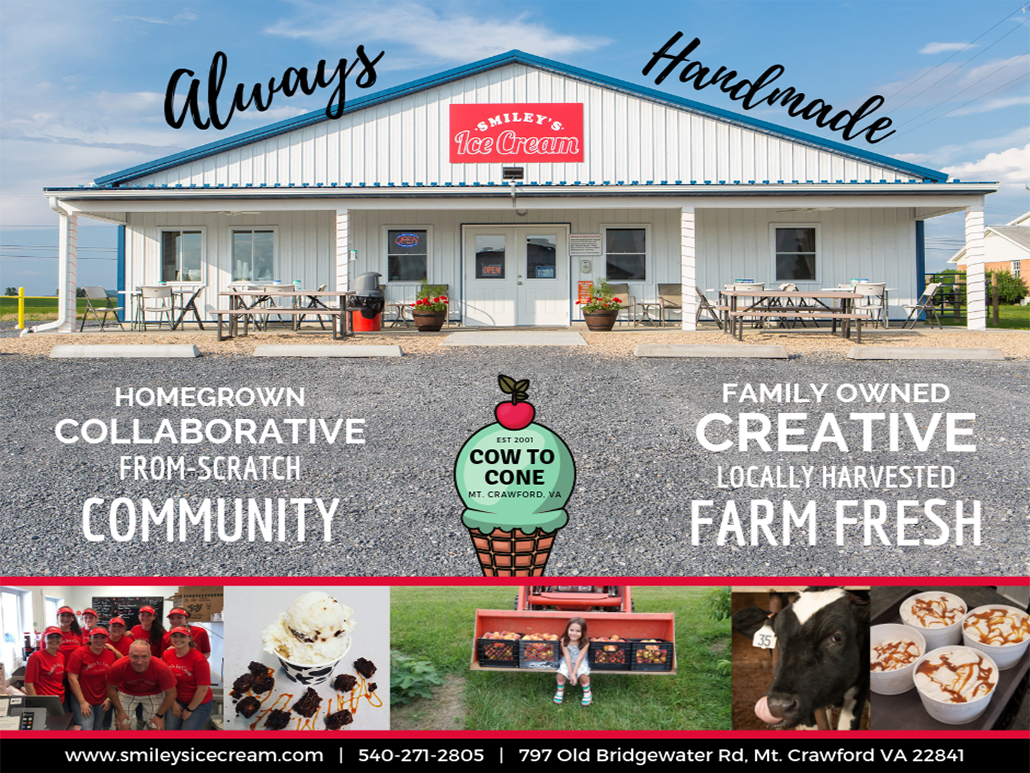 Smiley's Ice Cream – Mt. Crawford, VA
Owner: Derek Smiley
Tell us about your business:
We are a family owned and operated ice cream shop that specializes in making farm-fresh ice cream and fresh fruit sorbets. Smiley's began in 2001 at the Harrisonburg Farmer's Market, grew into a 10′ enclosed trailer, upgraded to a 20′ trailer in 2015, and opened a brick and mortar shop in June of 2017. We currently employ 15 staff and are open year-round. We use the fresh milk and cream that comes from Mt. Crawford Creamery's dairy farm as the base for our homemade ice cream. We carry 9 everyday flavors, 1 monthly flavor, and 2 weekly specialty flavors as well as 4 flavors of sorbet. All of our ice cream is homemade and made right in our shop daily. We also source as many local ingredients as possible from the surrounding farms or from our personal orchard. All of our sundae toppings, many of our mix-ins, and most of our ingredients are made fresh in our shop. We realize the success of our business depends on our customers so we take great pride in finding ways to incorporate community into our shop.
What would you do with $10,000?
Since we opened our shop's doors in the summer of 2017, we have experienced a growth that we didn't imagine was possible. With that growth comes new challenges to better help us keep our customers happy and bring the best experience possible to our visitors. The main challenge that we are faced with right now is ensuring that we have enough ice cream made each day to keep from selling out. We would love to purchase another batch freezer and are currently trying to save to buy one, but they are very expensive ($45,000). The $10,000 would help greatly in us achieving our goal of purchasing a second batch freezer. This would ensure we have plenty of fresh ice cream made and further help us to continue being conscientious of our customers allergy needs.
withSimplicity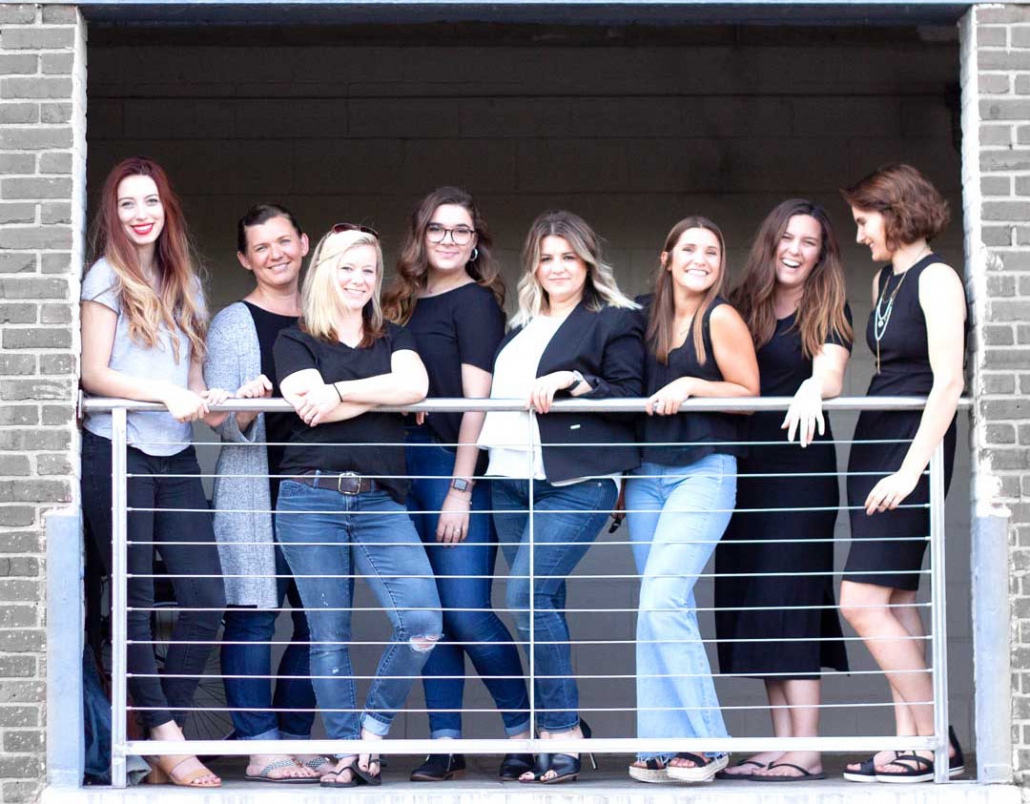 withSimplicity – Harrisonburg, VA
Owner: Irina Dovganetskiy
Tell us about your business: 
withSimplicity is a natural and organic, locally-made skincare and makeup brand located in Downtown Harrisonburg. We are woman owned and operated. Our business was created by a mom who wanted to use products that were clean and toxin-free not just for her own health, but for her children's health as well. We love to hold events and educate our customers on the importance of a natural, clean lifestyle. Reaching out to the community is important to us as well. We regularly have organizations and local fundraising groups tour our production area while hearing from our owner, Irina, how she grew the business and why natural beauty products are beneficial for our well-being.
What would you do with $10,000?
As a small business, $10,000 will bring significant improvements and community outreach opportunities to withSimplicity. The funds would allow us to hold more community events such as workshops, tours of our production facility, demonstrations, and more. We enjoy partnering with local organizations such as the Blue Ridge Area Food Bank and JMU's Valley Scholars program, and want to expand our reach. One of our goals is to start educating the younger population (middle and high school aged) on the importance of natural skincare and using healthy/clean makeup products on their skin. We hope to hold classes and create new products specifically for the younger generation. We believe healthy habits start young and foster a lifetime of positive choices.
Country Cutz Grooming and Boarding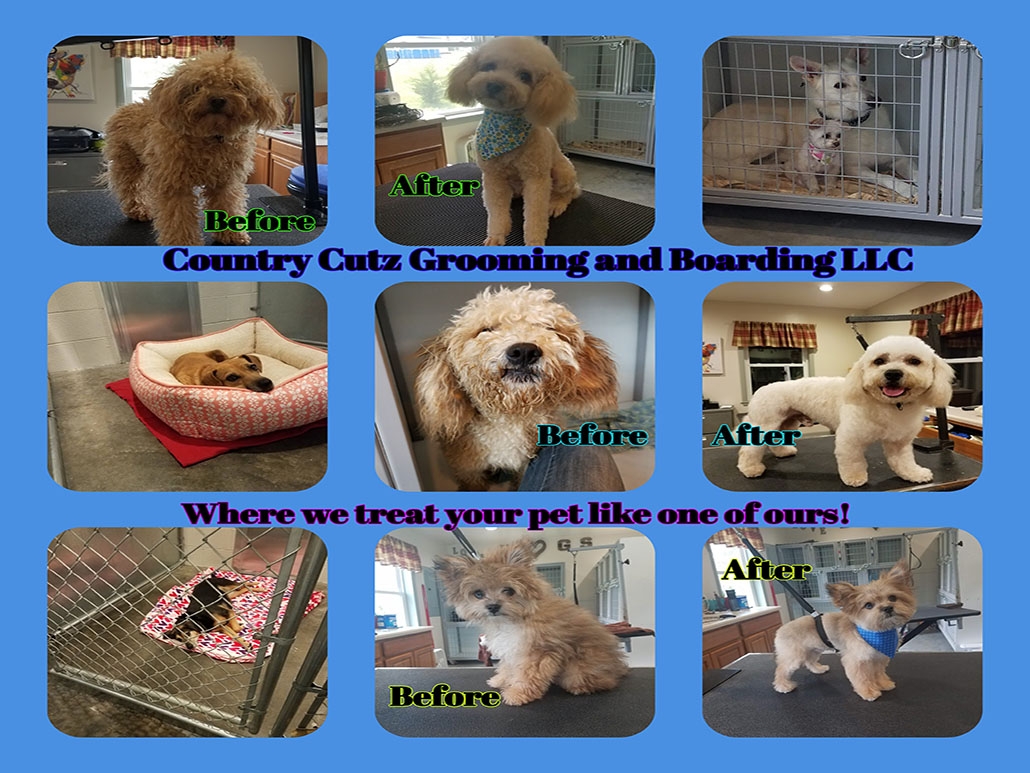 Country Cutz Grooming and Boarding – Craigsville, VA
Owner: April Ingram
Tell us about your business:
In 2013, I started my grooming business out of my basement. At the time I was also working at a salon located in Staunton. After the first year I needed to dedicate myself to only my business since it was doing well. I worked out of the basement from 2013 to October 2016 which was the grand opening of the new salon as well as boarding facility since I had so many of my customers asking me to board. In spring 2017 we met some lovely ladies from Bath County who are part of Bath Animal Welfare Foundation that rescue dogs and find them new homes. They were needing a place to board their dogs until they found homes. We worked with them for grooming and boarding and also helped the animals adjust to being indoors with new surroundings and people. Our salon has grown with help from the surrounding community. We serve Craigsville, Augusta Springs, Goshen, Staunton, Fishersville, Stuarts Draft, Millboro, Warm Springs, Hot Springs and even extend further. With our grooming and boarding facility, we are a little different then other places. With grooming we have an appointment time slot for each dog or family of dogs. It is less stressful for the dog and the owner. It helps with dogs that have had issues getting groomed in other facilities. Since we are located in a rural area, it helps that people don't have to wait all day for their dogs. With our boarding facility we have heated floors and AC during the warmer months. The dogs being boarded get special attention, just like those getting groomed. We even have cuddle time and walk time where extra attention is spent with the dogs while in our care. Our motto is "Where we treat your pet like one of ours!"
What would you do with $10,000?
Working with the rescue as well as our regular customers and continued growth, we have outgrown the current facility. We have discussed extending our boarding facility to 10 more runs and an outdoor play area. The $10,000 would go towards helping with the cost of expanding the facility. The play yard would be a great addition as well considering our walking area is not very big at the moment. We are very secure about our facility and the dogs that stay with us. We don't take them out of the fenced area for their safety. The play area would be beneficial to both boarder dogs and the rescues. Many of the rescue dogs were previously confined on chains or in kennels. This would allow the boarding dogs to get out and stretch their legs and be even more at peace for their stay. This gives more peace of mind to the owners knowing the extra care they receive.
Massanutten Produce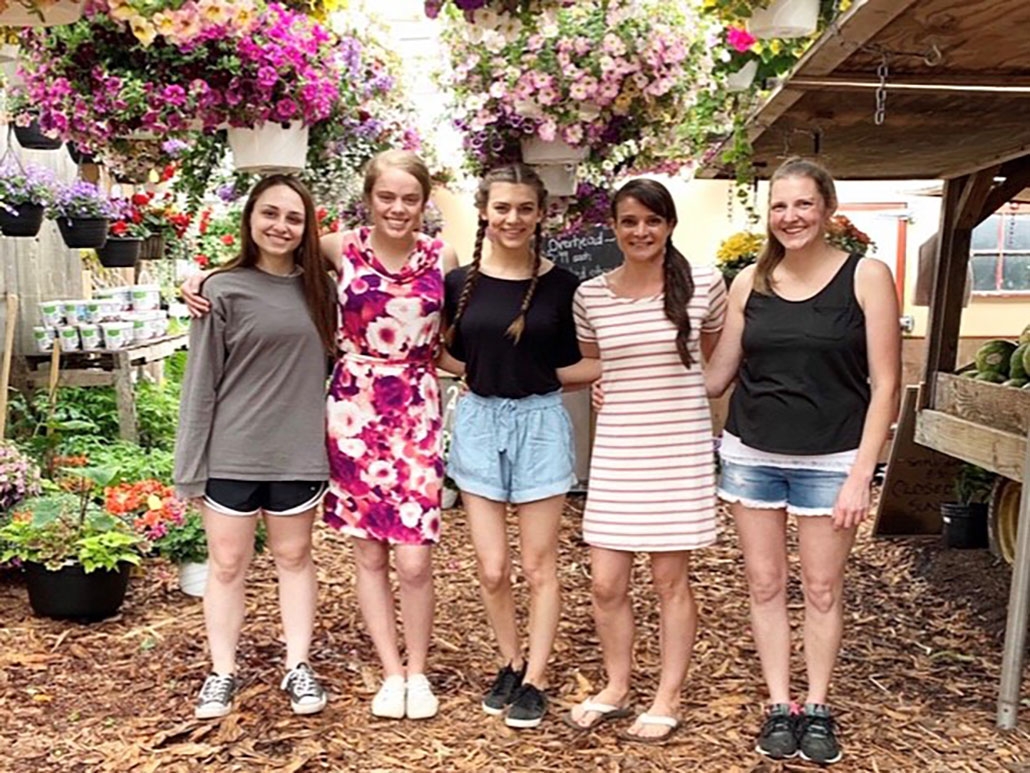 Massanutten Produce – Penn Laird, VA
Owners: Brandon Carper & Edith Showalter
Tell us about your business:
We are a local business that specializes in family grown fresh fruits and vegetables. We open in the spring and start out with a great selection of hanging baskets, bedding and flowering plants. We carry the local fruits and veggies as they come into season. Our family grows the majority of our produce in the Dayton and Bridgewater area, including strawberries from my cousin's patch and a huge variety of specialty heirloom tomatoes. Our fruits come from different orchards in the area and some from my parents' orchard in Montezuma. In the fall we have a large display of mums, pumpkins and gourds along with many varieties of local apples, including everyone's personal favorite, the Honey Crisp! We carry homemade breads every Friday and Saturday along with jams, local milk and free range brown eggs. We end our season around Thanksgiving and are always ready for spring to arrive!
What would you do with $10,000?
$10,000 would go a long way to improve our business and the experience our customers have while shopping at Massanutten Produce. We would love to use the money to construct a new, modernized wagon that can better accommodate for our customers and display our produce in a more efficient way. We have also been wanting to add a cooling system to maintain the quality of our produce, as well as install an additional freezer that will allow us to expand our inventory by carrying locally farmed beef and chicken.
Edinburg Mill Restaurant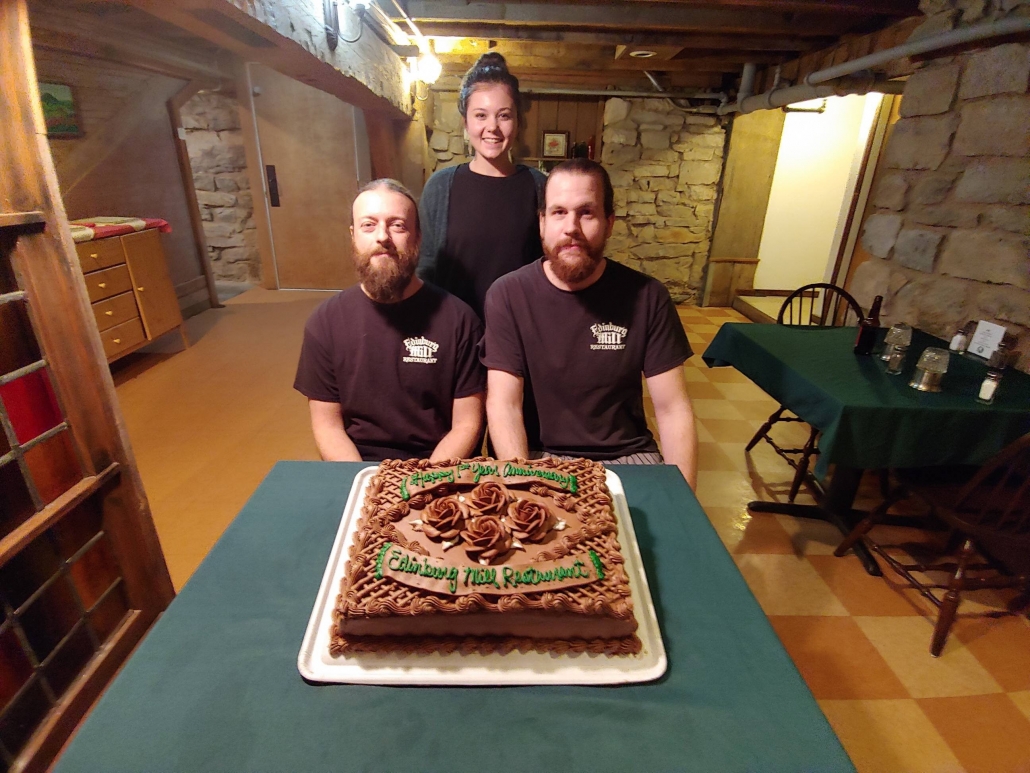 Edinburg Mill Restaurant – Edinburg, VA
Owners: Jason Burns and Denny Stickley
Tell us about your business: 
The Edinburg Mill Restaurant is a locally owned small business located in the Historical Mill, a landmark for Edinburg, VA. We are a full service restaurant that serves breakfast, lunch and dinner. We love to support local businesses as well as use local ingredients from surrounding farms including: Huffman Farms, Adam's Apples and Herbs, Brigadoon Farms, and Mowery's Orchard. After learning the history of Edinburg and the Mill, our goal was to continue a tradition from the original Mill Restaurant of 1979.
What would you do with $10,000?
If we are awarded the $10,000, we would use it for repairs to our walk-in refrigerator that we are currently saving for. We will put some of the winnings away for the slower months during the winter, and then continue to support our community in any way that we can.
Pufferbellies Toys & Books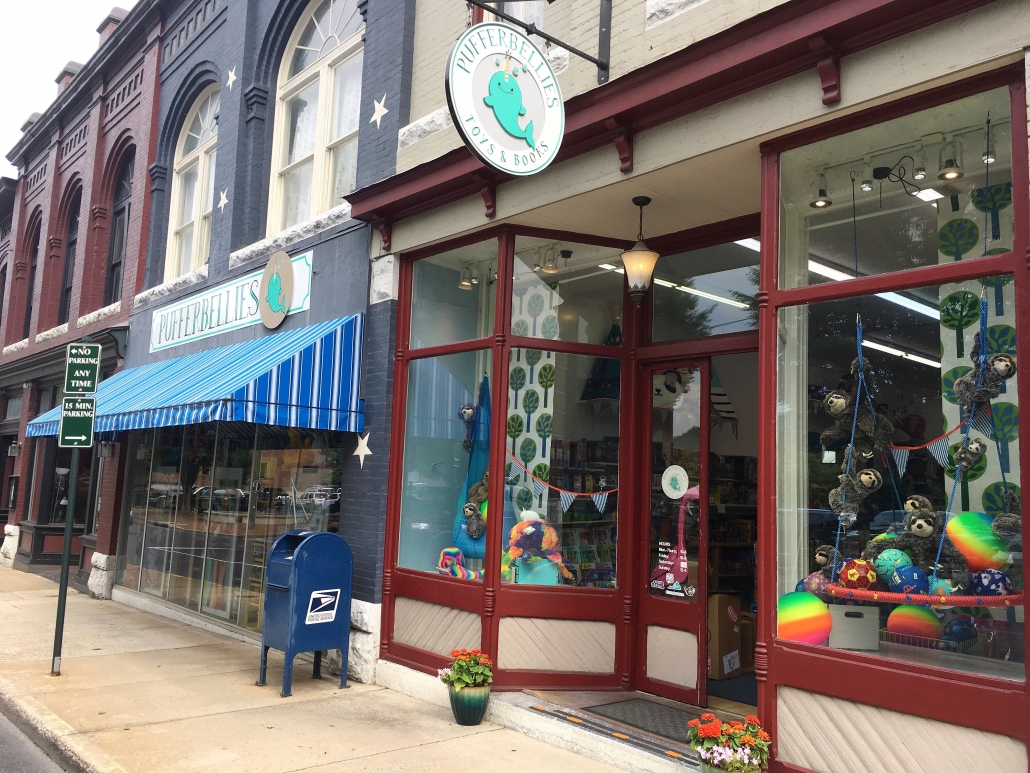 Pufferbellies Toys & Books – Staunton, VA
Owners: Susan Blanton and Erin Blanton
Tell us about your business: 
Pufferbellies is owned and operated by the mother-daughter team of Susan Blanton and Erin Blanton. We've been living our dream as toy store owners since 2006. Pufferbellies was named the national toy store of the year in 2017 by ASTRA, the American Specialty Toy Retailing Association. We stock a huge range of toys and games for teeny-tiny babies up to adults, and our book selection is filled with classics as well as the best in modern children's literature. On Saturdays in the summer you'll see billows of bubbles floating down the street from our upstairs windows, and a visit to Pufferbellies isn't complete without a ride on Sandy, our slightly-wild and much-loved vintage mechanical horse from the 1950s. We offer free gift-wrapping, a birthday treasure chest, and a birthday registry that has become an annual tradition for hundreds of local children. We work hard to make a trip to Pufferbellies a memorable, magical experience for all the families who come to see us.
What would you do with $10,000?
We have a project we've been longing to get off the ground for years, and $10,000 is just what we need! We own a turquoise-and-white 1970 Volkswagen Bus that's crying out to become a mobile toy experience. The Bus has been parked in Susan's backyard for a while now and needs a mechanical and cosmetic overhaul. We're thinking a snazzy paint job, colorful curtains, cute awnings and decorations for when the Bus is parked, and an adorable custom license plate. Maybe even a bubble machine! Once it's ready for its close-up, we'd love to take the Bus to sell toys at local events, and drive it around town to bring smiles to everyone who sees it. The Bus will be a great marketing tool for our business, and help us further our mission to "bring the happy" to our community.
The grand prize winner will be announced publicly on August 28th at our "Local Business You Love" Contest reception honoring the top ten nominees.
Click here to view the complete list of rules and regulations.