F&M Bank's Teacher of the Month for April 2017
F&M Bank Awards Teacher of the Month Certificate for April 2017
F&M Bank Awards Teacher of the Month Certificate for April 2017
In early May, F&M Bank head teller Carol Fogle had the privilege of giving Mr. Jared Brice of Strasburg High School our Teacher of the Month award. Jared was nominated for his dedication to supporting the EverFi Financial Education program in his classroom.
Jared teaches photojournalism, principles of business, and economics & personal finance and is constantly reminding his students that financial literacy is important. He states, "No matter what career path you take in life, being knowledgeable and competent with one's finances is extremely important. Being able to manage your finances and to both survive and thrive financially is something everyone, of every background and career, must be able to do. I think it is important that students are informed and given the financial skills to make it in the real world."
Jared uses the online financial education program provided by Everfi Financial Education and sponsored by F&M Bank as a supplement to his lectures and lessons. The students really enjoy the coursework as it is interactive and engaging!
Thank you, Jared, for your dedication to #FinEd and for all you do as a teacher!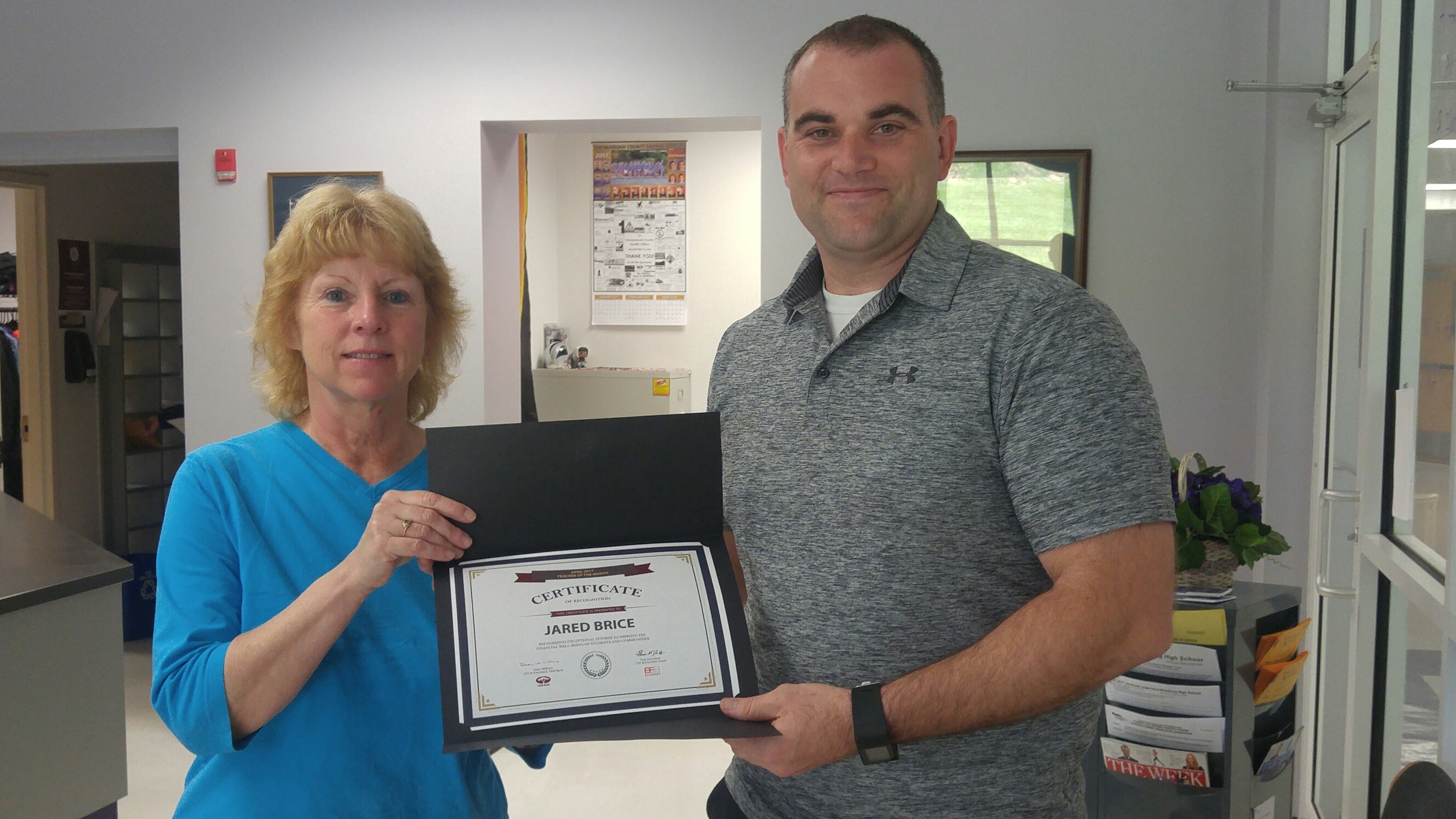 Pictured (left to right): Carol Fogle, F&M Bank Woodstock, and Jared Brice, Strasburg High School.
0
0
Holly Thorne
/wp-content/themes/fmbank-enfold-child/images/FandMBank_whitelogo.svg
Holly Thorne
2017-05-11 15:15:00
2019-09-04 13:55:55
F&M Bank's Teacher of the Month for April 2017