The Cost of Waiting to Buy a Home
Buy vs. Rent
"Should I wait to buy?" is a common question we hear when interest rates are higher than they have been in recent years.  Potential buyers are concerned about locking in a high rate or purchasing a house with less house for their money.  While we can't ignore these concerns, we also want to highlight the other benefits of homeownership in a high-rate market.  Settling into a home provides stability and a place for families to create memories. Homeownership also allows you to build equity that can be used towards future expenses such as home improvements and emergency funds.
While rates are higher, you're not guaranteed to save money by renting.  Rental costs are estimated to rise 8% each year which may lead to renters paying more for housing than they would if they had purchased a home.
The chart below shows expenses for a 3-bedroom home in Harrisonburg, Virginia, valued at $300,000 with a mortgage interest rate of 6.750%.  Buying a home in this scenario would save nearly $1,500 each month by year 9.*  
| | Buying a Home Year 1 | Renting Year 1 | Renting Year 9 |
| --- | --- | --- | --- |
| Monthly P&I | $1,751 | $2,000 | $3,702 |
| Property Tax & Insurance | $412 | $30 | $56 |
| Maintenance & Repairs | $125 | $0 | $0 |
| Monthly Expense | $2,288 | $2,030 | $3,757 |
There are various programs we have available to help find the best financing option for you.  You can refinance your mortgage in the future when rates are lower if you apply for a fixed-rate mortgage.  We also offer Adjustable Rate Mortgages that allow for less expensive payments early in the loan with potentially higher payments later.
*Annual Percentage Rage would be 7.021%.  For example purposes only.  Above example provided by MBSHighway.com based on local market data.  Not a commitment to lend.  All borrowers are subject to qualifications and loan program guidelines.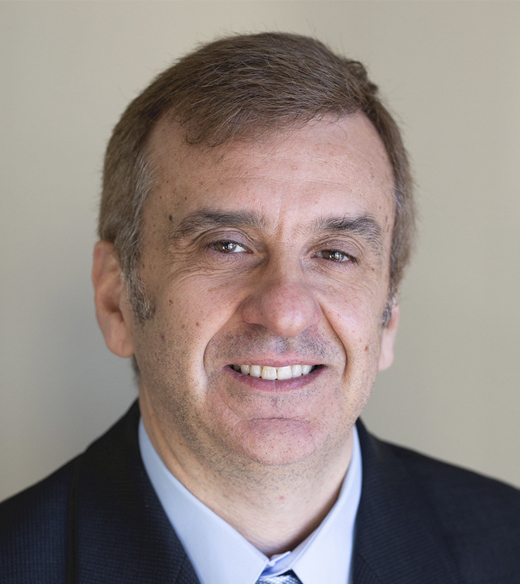 Gervasio Amato
Certified Mortgage Advisor - Trilingual (English, Spanish, Italian)
F&M Bank
Italian
Una delle lezioni più importanti che ho imparato negli ultimi 37 anni come imprenditore è comprendere le esigenze dei clienti e riconoscere che la situazione economica e di vita di tutti è unica.
Che si tratti di acquistare la tua prima casa, investire in un immobile o rifinanziare una casa, mi assicurerò di fornire tutte le opzioni per aiutarti a scegliere la soluzione migliore per la tua situazione unica.Voglio aiutarti a prendere le migliori decisioni con i tuoi soldi.
Se hai domande sul tuo piano o su prodotti di prestito specifici, contattami.Lavorando insieme, creeremo un piano per raggiungere i tuoi obiettivi finanziari.
Spanish
Una de las lecciones más importantes que he aprendido en los últimos 37 años como emprendedor es comprender las necesidades de los clientes y reconocer que la situación económica y de vida de cada persona es única. Ya sea comprando su primera casa, invirtiendo en una propiedad o refinanciando una casa, me aseguraré de brindarle todas las opciones para ayudarlo a elegir la mejor solución para su situación particular. Quiero ayudarlo a tomar las mejores decisiones con su dinero. Si tiene alguna pregunta sobre su plan o productos de préstamos específicos, comuníquese conmigo. Trabajando juntos, crearemos un plan para lograr sus metas financieras.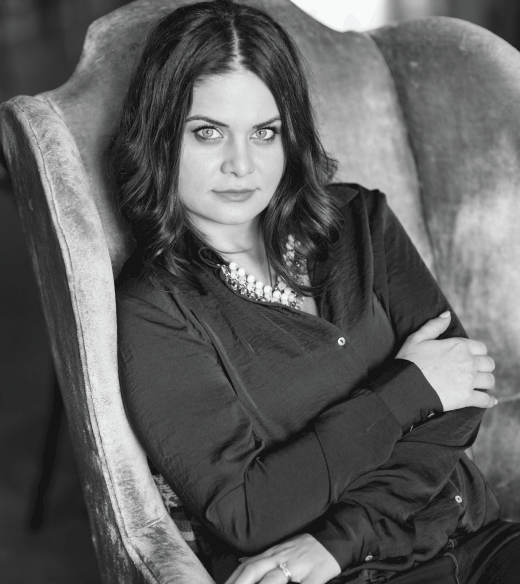 Julie Katykhin
Realtor, Kline May Realty
F&M Bank
Looking for a home?
Contact Julie today!
Julie Katykhin is a Realtor with Kline May Realty.  She is fully licensed in Virginia and is not affiliated with F&M Bank or F&M Mortgage.