Mobile Banking For Business
Mobile Banking For Business
Are you considering mobile banking for your business?
Find out how these tools may provide more for your business than you previously thought.
Are you considering mobile banking for your business?
Find out how these tools may provide more for your business than you previously thought.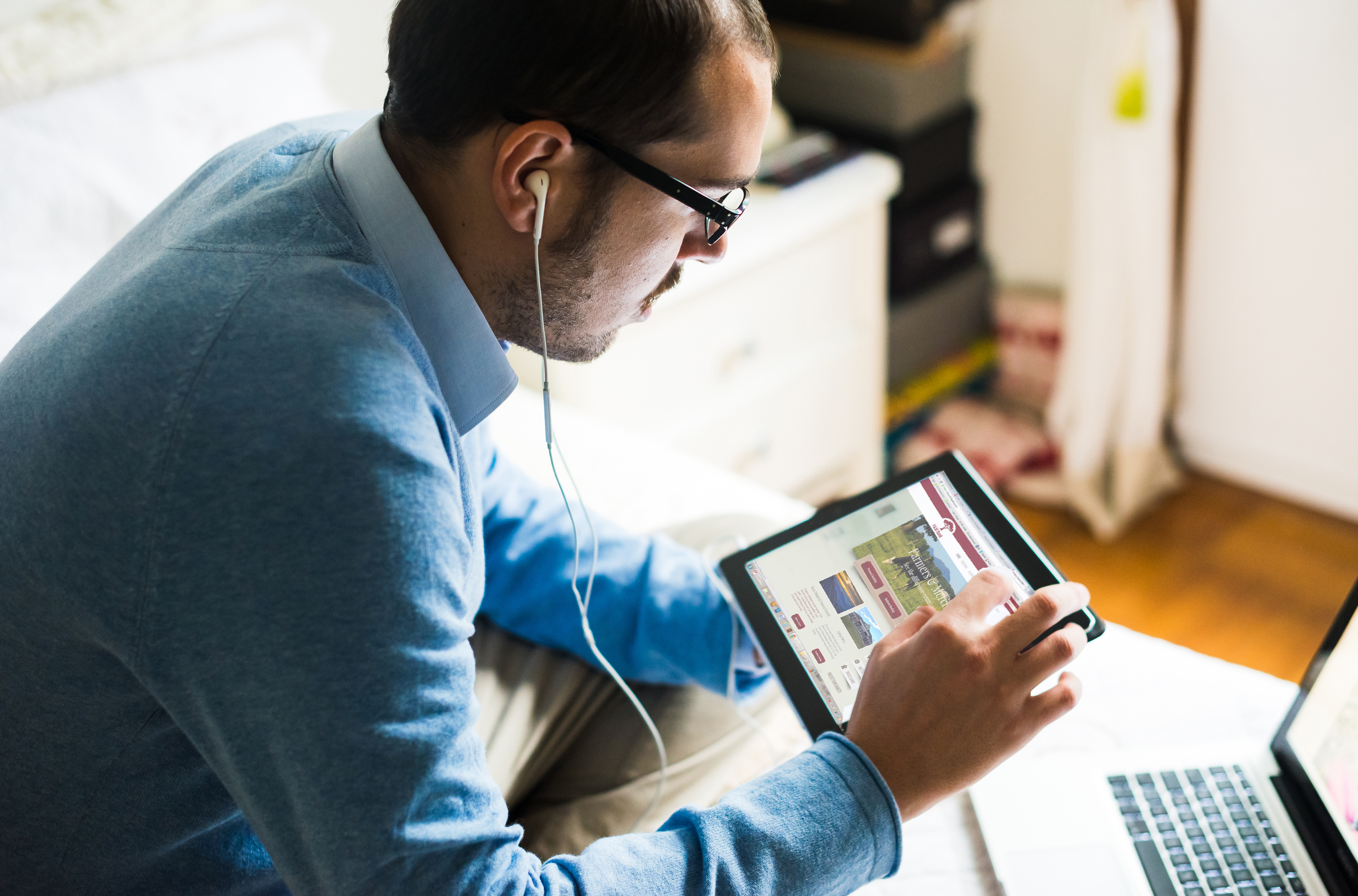 Mobile banking has been around for a few years, and today more people are utilizing it than ever.  According to a Federal Reserve poll, 42 percent of smartphone owners used mobile banking in 2011. These numbers increased to 48 percent in 2012, and 51 percent in 2013. Many small businesses, however, have resisted banking "on the go" because of security and functionality reasons. While 73 percent of small business owners say they use mobile devices to conduct social media marketing, only 18 percent use their device to manage accounts, according to Constant Contact Inc. survey data. So how beneficial is adding a banking app to your business phone?  Let's address the main two issues:
Security
Just as online banking created its own set of new security risks, mobile banking does as well.  What happens if you lose your phone?  This is certainly a consideration when you are dealing with not only your money, but important business information. First, make sure to have your phone passcode or ID protected, with short "timeout" duration.  This means that once your screen saver goes on, the identification must be entered to gain access to the phone.  Next, make sure your bank uses a two-factor authentication to support its app.  The extra security means a hacker will need your username and password, as well as the mobile device, in order to login to your account. Also, be careful who you give access to.  Is your current bookkeeper going to carry out the same precautions with their mobile device as you would?  Make sure that anti-malware software is downloaded on every device with access to your business information.  Finally, as with any kind of banking, having a monitoring system in place with employees is a best practice, no matter how well they are trusted.
Functionality
Businesses have more banking data than consumers. Having a small display screen is not always conducive to accessing all this information. Also, businesses have a need for banking functions (wires, cash management, etc.) that aren't always supported on your banking app.  As banking apps continue to become more sophisticated, however, these functions will become available with less of a security risk.  My suggestion would be not to focus on what mobile banking can't provide your business, but what it can.  Checking balances or transferring funds, when you're not at your desk, can save you a lot of time. Not to mention you have the ability to do your banking 24 hours a day no matter your location.  Another great feature is a mobile alert.  If your business account reaches a certain balance or a payment needs to be made, why not have the reminder get sent right to your phone?  Also fraud alerts can be set up if there is unusual activity on your account.
By Jonah Pence, Commercial Relationship Manager at Farmers & Merchants Bank located at 80 Cross Keys in Harrisonburg, Virginia.
0
0
Holly Thorne
/wp-content/themes/fmbank-enfold-child/images/FandMBank_whitelogo.svg
Holly Thorne
2015-01-30 15:54:00
2020-11-24 17:26:30
Mobile Banking For Business