Testimonial from an 11-Year-Old Customer
Libby Yowell, an 11-year-old F&M Bank customer writes about how she enjoys earning points for rewards with her bank account
11/22/14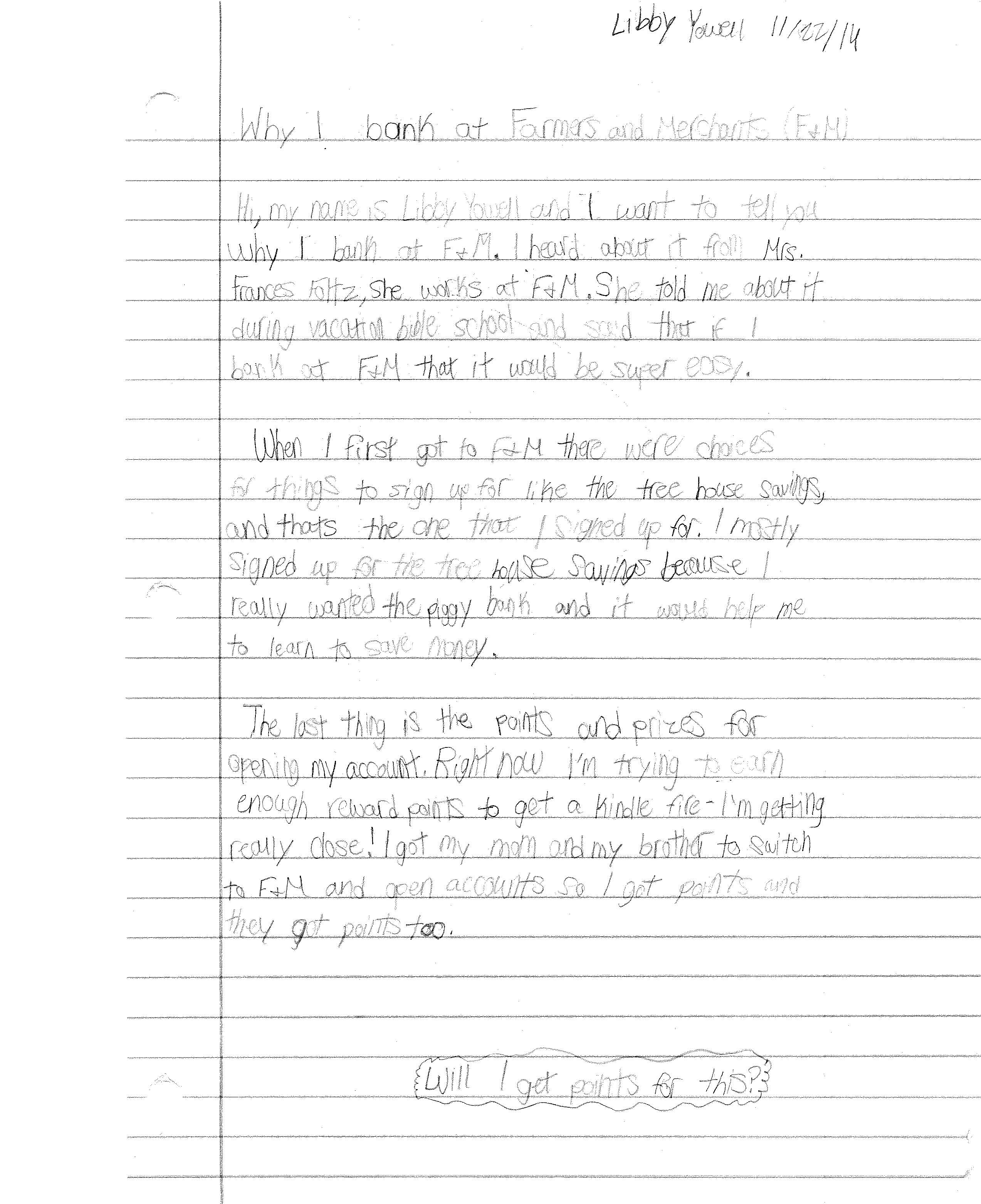 Transcribed below:
Hi, my name is Libby Yowell and I want to tell you why I bank at F&M. I heard about it from Mrs. Frances Foltz, she works at F&M. She told me about it during Vacation Bible School and said that if I bank at F&M that it would be super easy.
When I first got to F&M there were choices for things to sign up for like the Treehouse Savings , and that's the one that I signed up for. I mostly signed up for the Treehouse Savings because I really wanted the piggy bank and it would help me to learn to save money.
The last thing is the points and prizes for opening my account. Right now I'm trying to earn enough reward points to get a Kindle Fire – I'm getting really close! I got my mom and brother to switch to F&M and open accounts so I got points and they got points too.
Will I get points for this?
0
0
Holly Thorne
/wp-content/themes/fmbank-enfold-child/images/FandMBank_whitelogo.svg
Holly Thorne
2014-12-31 18:15:00
2020-07-21 18:55:49
Testimonial from an 11-Year-Old Customer