F&M Bank delivers comprehensive banking services to the Shenandoah Valley community and beyond. With local decision makers streamlining the process, our friendly team treats each customer like family.
Meet Your New Financing Partners
John Sargent
VP, Commercial Relationship Manager
F&M Bank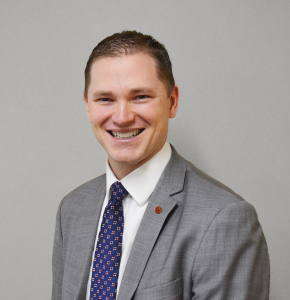 Jonathan Reimer
VP, Commercial Relationship Manager
F&M Bank
Lauren Fravel
AVP, Banking Center Specialist
F&M Bank
Local Banking Insured By The FDIC.
We handle your money with the professional discretion and care you can count on from your local community. When you make a deposit with F&M Bank, your money is insured for up to $50 million through participation in the CDARS network for bank CD's (Certificate of Deposit Registry Service). Keep all of your assets in one place with security you can depend on when you bank with F&M.
Bank Online Or Visit One Of Our Convenient Locations.
F&M Bank offers online banking from any platform or device you choose. Set up a checking account or submit a credit card application on your own time through our secure platform. Want to meet your local bankers? Visit one of our convenient branch locations throughout the Shenandoah Valley and beyond to learn more ways we can serve you.
Community Involvement Starts With Our Team.
The team at F&M Bank is our greatest asset. We support a working environment where family and community come first. We encourage and give our team the time to join local non-profits and community outreach programs they're passionate about. F&M Bank donates more than $300,000 annually to organizations throughout our area to keep our community strong and vibrant. In a cause close to our heart, we offer educational programs to promote financial literacy through the local public school system so our community continues to grow and thrive. Contact a member of our team to learn more.