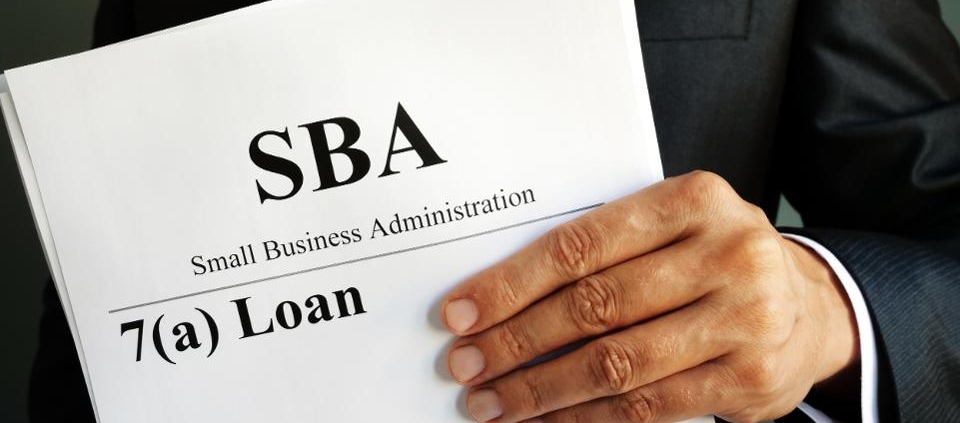 Thank you for choosing F&M Bank to process and service your Paycheck Protection Program (PPP) loan. We hope the funding has positively impacted your business and provided a sense of financial security amid crisis. Your small business makes our community a better place to live, work and play, and it was a great honor to help you obtain loan approval.
Obtaining the loan is just the first step. While there remain some outstanding questions when it comes to the process of loan forgiveness, we wanted to assist you in preparing your application for forgiveness and what required documents may be applicable.
PPP Loan Forgiveness Update
On June 5, President Trump signed legislation to address restrictions on the Small Business Administration's (SBA) Paycheck Protection Program (PPP).
While further guidance and clarification from the SBA and Treasury is likely, here is a summary of the provisions that appear in the Paycheck Protection Program Flexibility Act. Specifically, the law:
Extends the covered period during which the loan may be used for forgivable expenses from eight weeks following disbursement of the loan to 24 weeks from loan disbursementor Dec. 31, 2020, whichever is earlier. Borrowers who received loans before June 5 may elect to continue using the eight-week covered period.
Lowers the amount that must be spent on payroll costs from 75 percent to 60 percent. SBA and Treasury issued a statement that the new 60 percent threshold is not a cliff, meaning that if a borrower uses less than 60 percent of the loan amount for payroll costs during the forgiveness covered period, the borrower will continue to be eligible for partial loan forgiveness, subject to at least 60 percent of the loan forgiveness amount having been used for payroll costs.
Extends the period in which employers may rehire or eliminate a reduction in employment, salary, or wages that would otherwise reduce the forgivable amount of a PPP loan to Dec. 31, 2020. However, the forgivable amount will be determined without regard to a reduction in the number of employees (compared to Feb. 15, 2020) if the recipient is (1) unable to rehire former employees and is unable to hire similarly qualified employees by Dec. 31, or (2) unable by Dec. 31 to return to the same level of business activity that existed before Feb. 15, 2020, due to compliance with federal requirements or guidance related to COVID-19.
Replaces the six-month deferral of payments due under PPP loans with deferral until the date SBA pays the lender the amount of loan forgiveness. If a borrower fails to apply for loan forgiveness within 10 months after the last day of the covered period for forgiveness, the borrower must begin to make payments of principal, interest, and fees on its PPP loan.
Establishes a minimum maturity of five years for new PPP loans as opposed to the current two-year maturity date. The five-year maturity takes effect on the date of enactment and will apply to any PPP loan made on or after June 5. Lenders and borrowers, however, may mutually agree to modify the maturity terms of prior-disbursed PPP loans.
Eliminates a provision that makes PPP loan recipients who have PPP debt forgiven ineligible to defer payroll tax payments.
The final date to obtain a PPP loan is August 8, 2020.
This law will likely be subject to additional guidance by SBA and Treasury. Small-business borrowers should have a firm understanding of the provisions above and any related guidance to ensure they meet the criteria for loan forgiveness.
PPP Loan Additional Assistance
F&M Bank is working with the SBA to finalize the process for accepting forgiveness applications. Please, do not complete or submit an application at this time. Your lender will be contacting you with additional information on how to submit your forgiveness application. It is recommended that you consult with your tax advisor, legal counsel or a bookkeeping service to assist your business if necessary.
For additional information, please refer to the SBA's website. Additional guidance is anticipated from the Treasury and the U.S. Small Business Administration.
F&M Bank is your financial partner – we help you navigate challenge and celebrate in your success. We would like to invite you to continue your banking relationship with our institution after the PPP process has ended and would love the opportunity to continue meeting your financial needs for years to come!
We will continue to stay in touch regarding your PPP loan and the documentation required for loan forgiveness. However, if you have any questions along the way, or would like to discuss personal or business banking solutions, please do not hesitate to contact your loan officer or nearest branch location.
https://www.fmbankva.com/wp-content/uploads/2020/04/CARES-e1585941145594.jpg
463
960
Kelsey Dean
/wp-content/themes/fmbank-enfold-child/images/FandMBank_whitelogo.svg
Kelsey Dean
2020-05-15 15:54:25
2020-07-06 10:02:55
Preparing for Your Loan Forgiveness Application