Oct
29
Thu
Retire on Purpose
Oct 29 @ 5:00 pm – 6:00 pm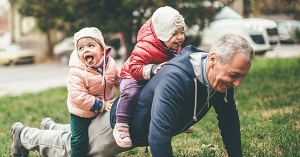 Join our Wealth Management team from the comfort of your home for a complimentary webinar. Grant Corley, Regional Vice President at Jackson National Life Distributors, will be our "Retire On Purpose" presenter. Kyle Elliott, Vice President and 3rd Party Consultant with Invesco, will join the conversation to discuss the upcoming 2020 Presidential Election.
Topics Include:
Planning for the retirement process
Preparing for purpose, value and meaning
Exploring 3 fundamental retirement truths
Being purposeful as you approach retirement
10 truths no matter who wins the election
Register:
To attend the webinar, registration is required prior to October 15th. Click here to learn more and register!