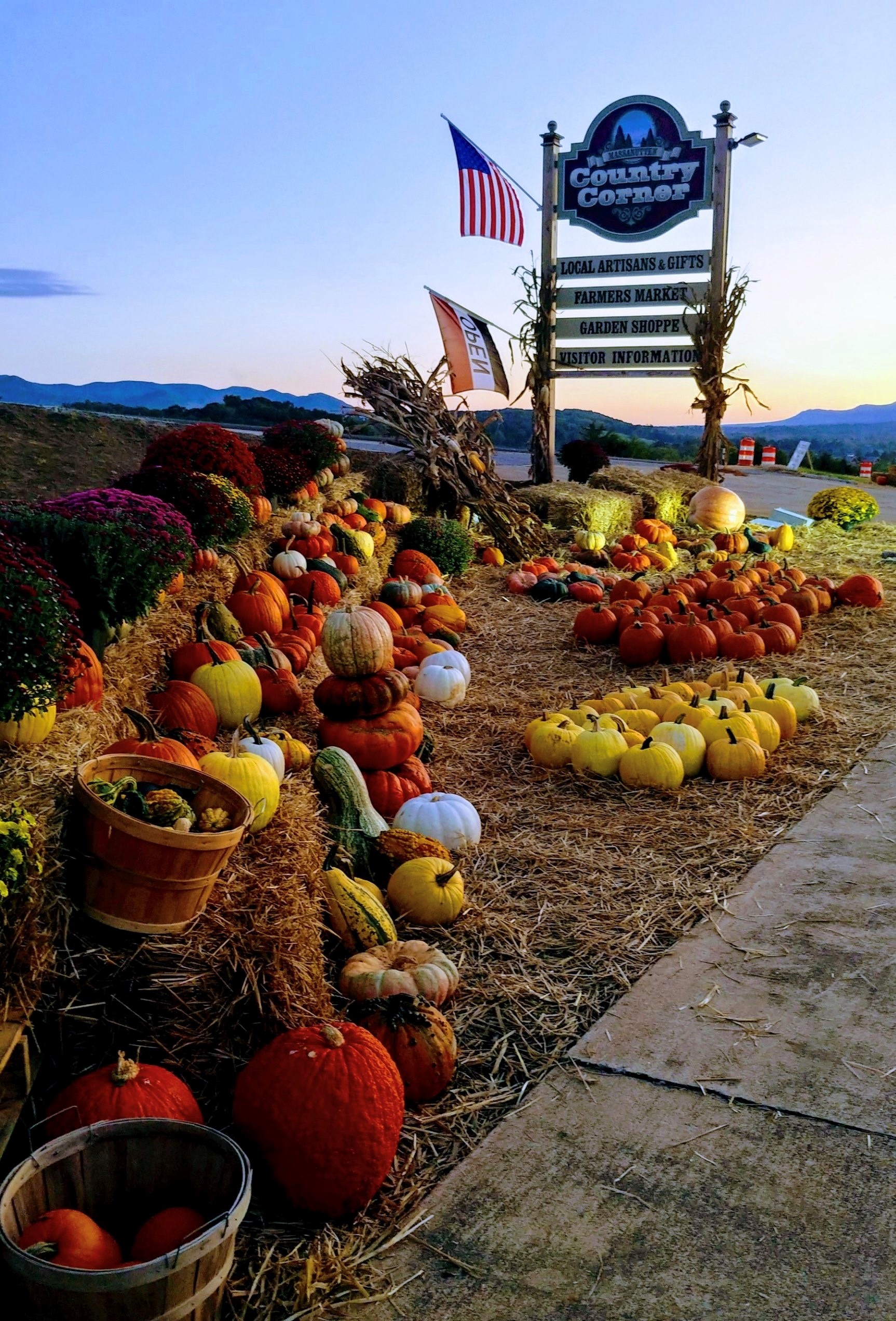 Massanutten Country Corner
3546 US Highway 211 West, Luray, VA 22835
(540) 843-0744
Tell us about your business:
We started Massanutten Country Corner about 4 years ago. We purchased the property, formerly known as "White House Antiques and Souvenirs", with a vision of a cute little country store. Our plan was to sell products that we made out of repurposed wine barrels as well as products from other local artisans. There were four buildings on the property, at the time we weren't sure of our plans for all the space. Our vision has continued to expand over the past four years as well as the renovations.
The first thing that drew us in to purchase the property was the view! We hoped to make Massanutten Country Corner a place that people would enjoy coming to visit, not just a place to shop. We also wanted to focus on locally made, grown and produced products. We have four buildings and from that we have created our Farm Market, Garden Shop, Gift shop and the barnyard area. The main store features a few local artisans, a rock and minerals section, toys, T- shirts and a few other things pertaining to the area. The farm market sells local produce, meats, dairy, and dry goods. In the garden shop we sell garden tools and decor as well as plants including hanging baskets, annuals, and perennials including native plants. The garden shop is converted to a Christmas shop in the fall. We also have the barnyard area where we have farm animals for everyone to visit which include goats, pigs, chickens and hopefully a few others in the future.
What would you do with $10,000?:
We are currently working on plans to open a cafe with a view. We plan to sell deli sandwiches, coffee, pastries and more. We will be building a deck on the side of the building with the hopes of people sitting on the deck enjoying the sunset while having a bite to eat, glass of wine or cup of coffee.
Our main goal and dream is to make this a place for people to want to visit where they can relax, have fun and enjoy their time here. We have gardens with a pond, gazebo and a path to stroll along. We have a classroom/meeting room where we plan to host craft and painting classes, gardening workshops and any other events that people may be interested in. We like to call it the "Valley Experience".