At F&M Bank, we put community first. In fact – it's one of our organization's core values. We are dedicated to making the communities we serve better and believe every local business, large and small, deserves success and stability. That is why this summer we are hosting the second annual Local Business You Love Contest and giving away $10,000 to the winner!
Voting Has Closed
We received over 2,300 votes, and the results are in. Check out our winner!
Blessings Christian Bookstore
Business Owners: Gregory and Sharon Culbertson
Business Address: 313 Neff Avenue STE B, Harrisonburg
Tell us about your business:
Blessings exists to serve this local community through offering Bibles, books, greeting cards, gifts, and more to help individuals and churches minister to those under their care. Since 2005, our goal has been to offer exceptional customer service and ministry to everyone who walks through our doors. Moving to our current location in 2009 has allowed us to offer a better selection of items in every category. We consider ourselves to be very blessed to be able to serve so many wonderful people in the Shenandoah Valley. It is clear to us that Blessings is the ultimate purpose for our relocation here in 2000. Thank you to everyone who has made Blessings part of their lives.
What would you do with $10,000?
Any funds that Blessings might be granted would go toward upgrading our computers, printers, and other equipment. We need a new server and most of our computers are hand-me-downs or refurbished donations. We would also like to greatly expand our local advertising and to sponsor a Customer Appreciation Day. It would also bless us if we could recoup a little of the revenue shortfall we experienced in March, April, and May due to COVID. Thank you for your consideration!
Creative Wonders Learning Center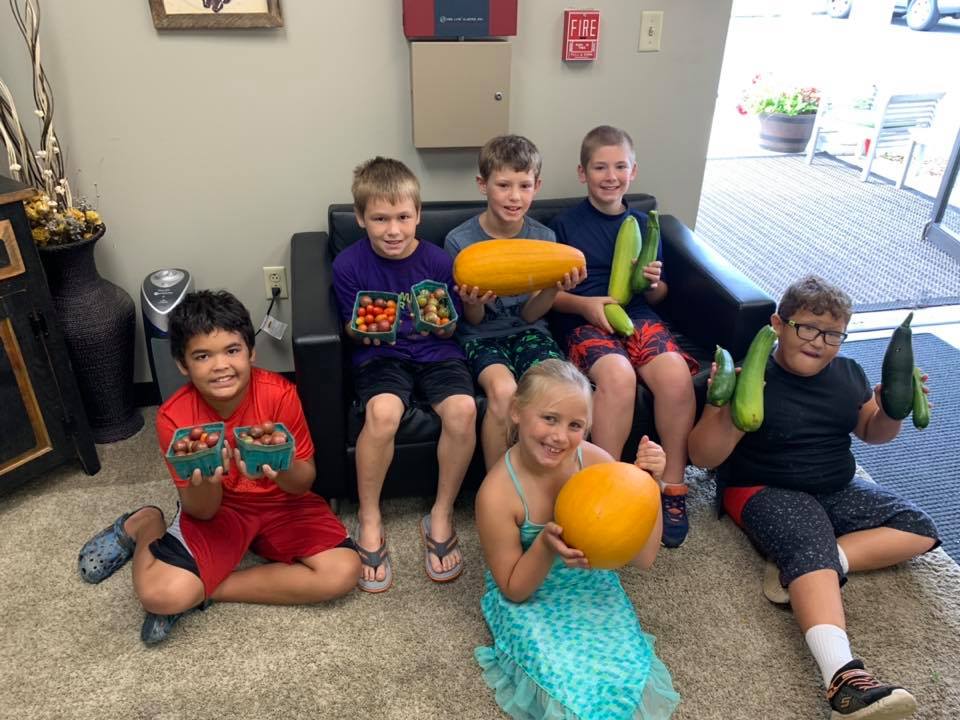 Business Owner: Brooke Bowers
Business Address: 2746 Stuarts Draft Highway, Stuarts Draft
Tell us about your business:
Creative Wonders has been providing quality care to the community for 22 years. Our mission is to provide a stimulating, nurturing and safe environment for children ages birth to 12 years. Daily, we provide breakfast, lunch and snack with a rotating 6-week menu.
What would you do with $10,000?
Creative Wonders would purchase new bicycles, tricycles and scooters for all ages. CWLC will also purchase a greenhouse for the children to learn how to plant and grow throughout the entire year.
Crossroads Cafe & Catering
Business Owner: Nicole Bennington
Business Address: 4549 Spotswood Trail #9, Penn Laird
Tell us about your business:
The Bennington-Horton family has called the Shenandoah Valley home for decades. While raising our five children in the Harrisonburg area, Heath and I fell in love with the community and sought to bring a new "home" to the valley by way of our storefront, Crossroads Cafe. The cafe is also home to our catering business as well as our meal prep service. I love to feed people, and Heath loves to bake. We are using our knowledge and experience of the food service industry to create a place where everyone who enters feels welcome and at home.
What would you do with $10,000?
We would use the money in a few different ways.
Pay some of it forward (maybe feeding some local family in need or first responders).
Employee and customer appreciation! We would not be in the running without them.
Save for fall/winter. COVID has put a damper on our sales, and we would love to have a cushion in case harder times are ahead. We want to be able to continue to service our community.
Fort Valley Nursery

Business Owner: Terry Fogle
Business Address: 1175 S. Hisey Avenue, Woodstock
Tell us about your business:
Fort Valley Nursery opened its first retail location in 1984. FVN is co-owned by Warren Schennum and Randy and Terry Fogle. A new, state of the art garden center was opened in 2007 and covers 5 acres with many innovations to include a full-service café and a 10,000 square foot covered outdoor shopping area. Our goal is to form long-term relationships with our customers and provide a garden shopping experience beyond anyone's expectations!
What would you do with $10,000?
We would reward our hard-working and dedicated staff!
Gloria's Pupuseria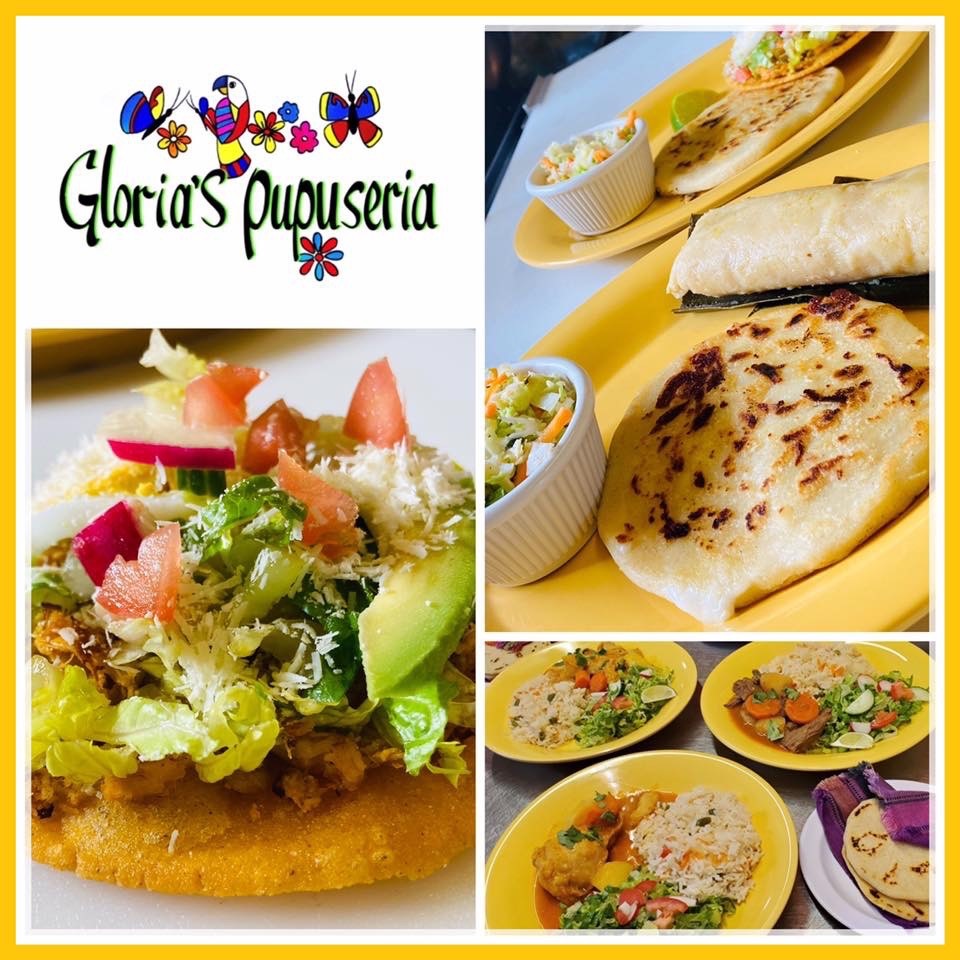 Business Owners: John and Gloria Gerber
Address: 300 N. Central Avenue, Staunton
Tell us about your business:
Gloria's Pupuseria is a family owned small business serving Salvadoran food. Gloria grew up in El Salvador and while helping her mom in the kitchen, she learned how to cook. We started our business in April of 2013 at the Staunton Farmers Market and were there every Saturday from April to November until 2018. In 2014, we purchased a food truck, and it took us an entire year to build our kitchen inside it! We launched our food truck in 2015 and began cooking food for weddings, birthday parties and local events while also attending both the Staunton and Harrisonburg farmers markets. In 2016, we decided to open our small restaurant on Central Avenue in Staunton and have been serving Salvadoran food ever since!
What would you do with $10,000?
We will use that money towards installing our hood at our new location. The hood is one of the most expensive pieces of equipment in a restaurant. On August 8th, our restaurant was flooded with almost 5 feet of water due to torrential rain in downtown Staunton. We were one of many businesses impacted. The condition of our building was very good before flooding, and with the large amounts of water, the damage was much more than we could handle. We found ourselves out of business. As devastating as it was, we're excited to rebuild and continue serving our amazing and supportive community!
Green Valley Book Fair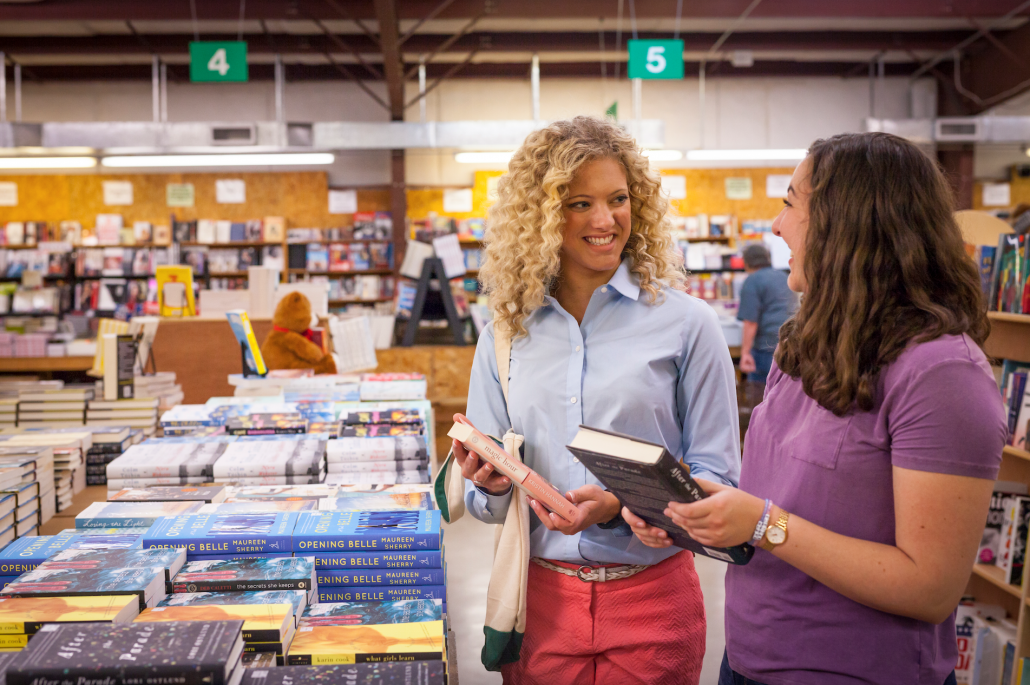 Business Owner: Michele Branner
Business Address: 2192 Green Valley Lane, Mt. Crawford
Tell us about your business:
This year marks the Book Fair's 50th anniversary serving the local community. Since our opening in 1970, we've been a destination for book lovers searching for new books at bargain prices. We currently feature over 30,000 different titles in more than 60 categories, as well as school and teaching supplies, home décor, and gifts items – all up to 90% off retail prices! In recent years, we've also started hosting free weekly story times for children, themed family-friendly events throughout the year, bookmark design contests, and have welcomed school field trips. The Green Valley Book Fair is far more than a discount book retailer. We're where family and friends meet, and whether you're looking for the perfect gift or a new book for yourself, there's always something for everyone!
What would you do with $10,000?
Before COVID-19, the book fair was open 6 times each year, and our business was completely brick and mortar. Due to safety concerns, we were forced to close after our first fair this year and have just started to open back up for in-person shopping. During that time, we re-evaluated and changed our business model. We've made some quick updates to our website to add an online order form and began shipping orders and offering curbside pickup. We've also changed our schedule and will be open continuously going forward rather than being open for just a few weeks at a time. If we were to win the $10,000, we would use it to update our website so that we can offer our customers true ecommerce functionality. We aren't currently able to accept payment online, so we have to call each customer for payment. Upgrading our website will improve our efficiency so that our team can also serve our in-store customers now that we're open again and allow us to grow and serve the out-of-state audience we gained the past few months.
Lowery's Siding, Guttering, and Windows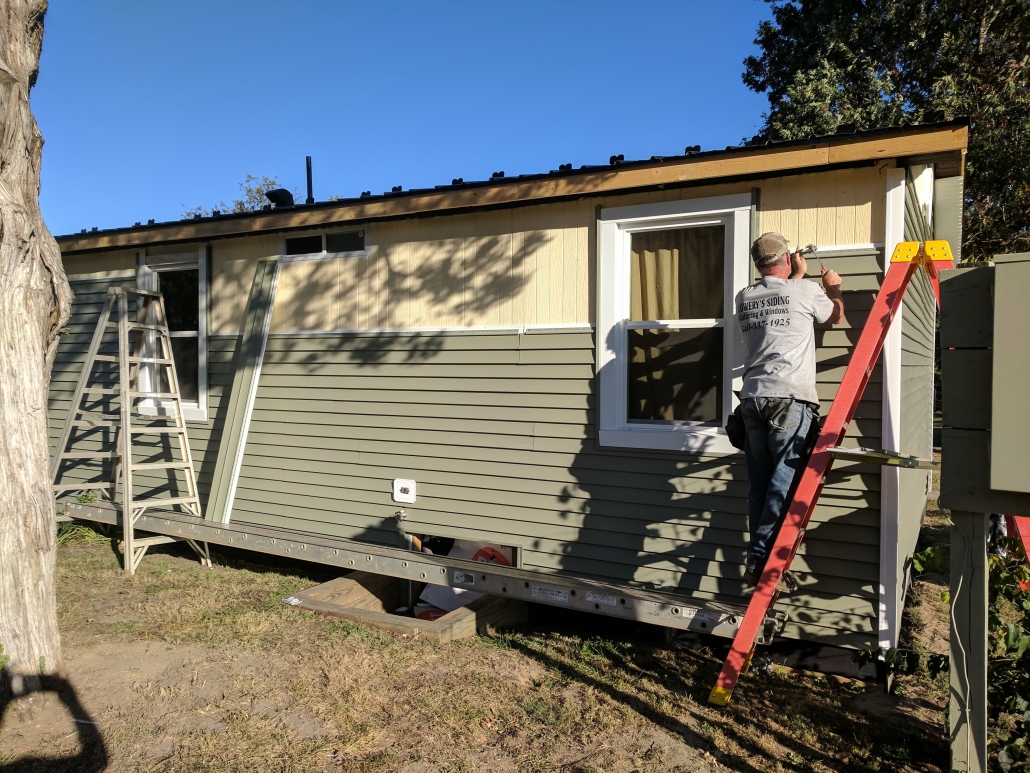 Business Owner: Jackie Lowery
Business Address: 474 Howardsville Turnpike, Stuarts Draft
Tell us about your business:
Jackie Lowery has owned Lowery's Siding, Guttering, and Windows for the last 36 years. Spending majority of that time working as a two man team, he has served thousands of home owners and businesses in the Shenandoah Valley and beyond. Not only is he known for the quality of his work (Jackie was recognized by Norandex for his high-quality customer service in 2009), but he is also known as an honest, respectful, hardworking home improvement professional who will go above and beyond to meet his customer's needs. If you're in the market for his services, you may not see his name on a billboard or on a television ad, but the community knows they can spot him in his white pickup truck with his business name written on the side.
What would you do with $10,000?
Winning the $10,000 award would be transformative for Lowery's Siding, Guttering, and Windows. 2020 has been a challenging year for small and large businesses everywhere, and Jackie's business has been no exception. There has been a high rate of uncertainty and fluctuation in the home improvement industry with people staying home and completing projects themselves rather than hiring a professional. In addition to the challenges 2020 has introduced, prices for home improvement materials have continued to increase while Lowery's Siding, Guttering, and Windows has strived to keep labor and material prices as low as possible for customers. Together, these challenges have created a tense situation for businesses to continue operating at affordable prices for those in the community. $10,000 would help alleviate the pressures of the current economy so that Jackie can continue to focus on providing high-quality work and ultimately help reinforce the well-deserved recognition that Jackie is a trusted and appreciated professional in our small community.
LTD7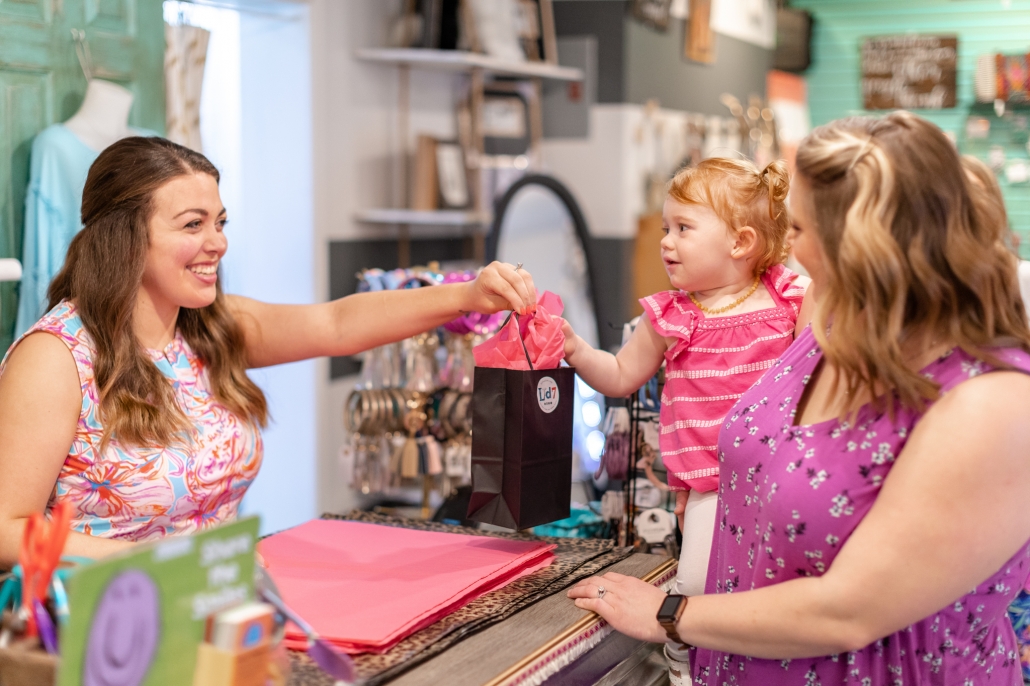 Business Owner: Christina Miller
Address: 54 Rowe Road, Staunton
Tell us about your business:
At LTD7, we put our family and faith first. We are a family owned gift and fashion boutique based in Staunton. We aim to provide modest and trendy fashion for all ages and sizes. After all, we are daughters, mothers, besties, wives, and neighbors, and we love looking stylish and comfortable.
What would you do with $10,000?
With the $10,000, we would reinvest in the business as we are new business owners who took on the challenge of taking ownership the same year as COVID-19. We would love to provide more of what our customers want/need whether that be face masks and hand sanitizer or trendy clothes and unique gifts for loved ones!
Traditions Family Restaurant
Business Owner: Kayla Smith
Business Address: 625 Mount Clinton Pike STE E, Harrisonburg
Tell us about your business:
Make Traditions Your Tradition. Since 2001, Traditions Family Restaurant has taken great pride in our family atmosphere, exceptional customer service, and delicious home-cooked meals available on our buffet. The choice to dine in our restaurant means more than just a "good meal". It means a wholesome experience meant to be shared. At Traditions, we seek to bring each guest service with a smile, delicious food, and above all, a place to make a tradition for you and yours. You will come hungry and leave happy with our variety of dishes for the entire family that change each day. We are known for our amazing, fried chicken, breaded and seasoned with our very own recipe then fried to perfection. Our salad bar is a local favorite with fresh garden options and favorites including crab salad, chicken salad, and macaroni salad. If you are a seafood lover, our evening buffets are for you! Indulge yourself with our various seafood options including fresh Chesapeake Bay fried oysters, savory spiced steamed shrimp, deviled crabs, and baked fish. Traditions had the honor of being voted "Best of the Valley" in 2019 for "best home-cooked food", and we look forward to continually serving the Valley with quality food and the experience they count on us to provide. During this pandemic, we are following CDC guidelines to make sure your visit is not only a delicious one, but a safe one as well.
What would you do with $10,000?
Receiving this $10,000 would be a great help to Traditions for operating expenses and employee costs during this difficult time. Due to COVID-19, we had to close our indoor dining for 3 months. The impact COVID-19 has had on the restaurant has been catastrophic. These winnings would help ensure that Traditions Restaurant is able to continue providing "the best home-cooked" food in the Valley for our amazing and loyal customers.
Woodstock Cafe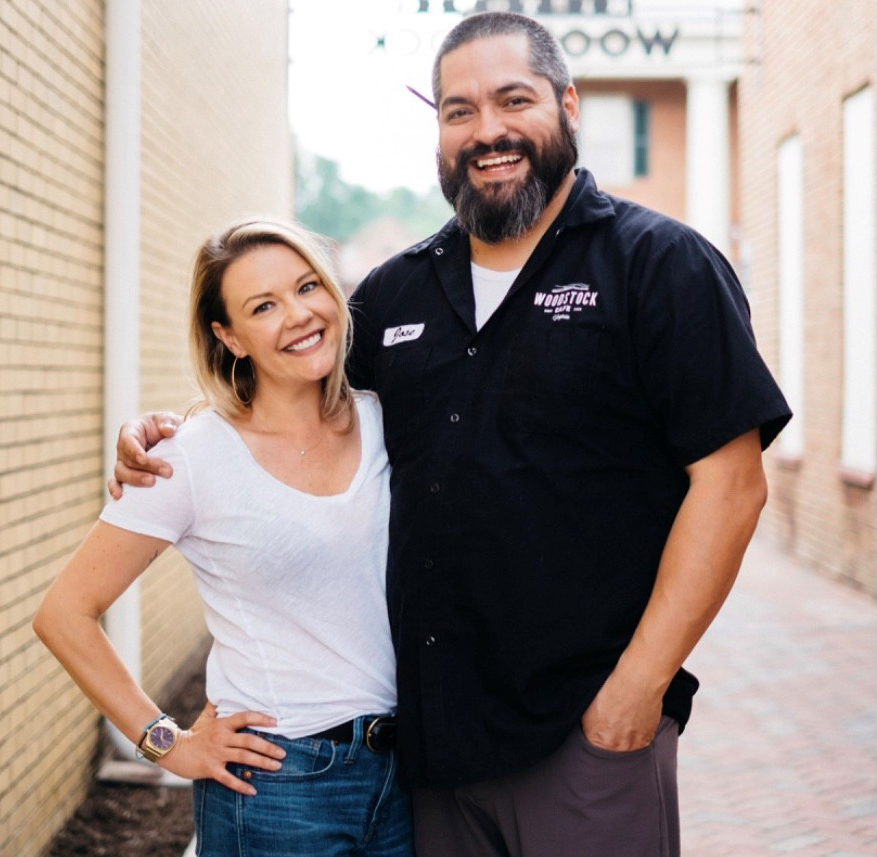 Business Owner: Nikki Grant
Business Address: 117 S. Main Street, Woodstock
Tell us about your business:
We are a small café and wine shop located in the center of town in Woodstock. My partner and I purchased the café over a year and a half ago. We began doing dinner service as we saw a need for it. Jose, my partner and executive chef, specializes in homemade pasta and bread with a focus on using as many local and sustainable products as possible. Feeding people fuels his soul! Meeting people and learning about them is what feeds mine. We have been surrounded by nothing but support during an unprecedented time – one that no business owner can plan for. We have always loved the Valley, but after the past 5 years it's become abundantly clear. We are exactly where we are supposed to be!
What would you do with $10,000?
We would use it for two reasons. We would pay off some bills, and then we would use a large portion to get gift cards for our staff (groceries, clothes, and school supplies for their kids). While we did everything we could to keep people employed, hours were cut, shifts were lost, and a lot of them are still trying to bounce back from that. They are a huge part of this café, and they are so valued and loved. It would be nice to show them how much we appreciate them.
Contest Rules and Regulations
Please, review our contest rules and regulations so you know what to expect when voting for your favorites! Here is a quick overview:
You must be at least 18 years old and a legal resident of one of the following Virginia counties or cities at the time to vote for a local business: Augusta, Rockingham, Page, Shenandoah, City of Harrisonburg, City of Staunton, and City of Waynesboro, or counties/cities that are adjacent.
A business owner may vote for their own business.
One vote per person, per business is accepted.
Employees of F&M Bank, and of the affiliates, subsidiaries, distributors, directors, suppliers, franchisees, advertisers, promoters, and agents of any of these, and the immediate families (defined as spouse, parents, siblings or children) of the employees of any of these, are not eligible to win. Employees of F&M Bank may not nominate or vote during the contest.
Contest Timeline
Votes will be accepted through September 11th at 5:00pm EST.
The grand prize winner will be announced publicly later this fall at our "Local Business You Love" Contest reception honoring the top ten nominees.